I'm always on the lookout for surprising Frank O'Hara sightings, but I definitely didn't see this one coming.  The Daily Mail is reporting today that when the movie star Jennifer Lawrence was spotted in New York on Sunday on a date with her boyfriend, art dealer Cooke Maroney, the "action star was carrying a copy of Frank O'Hara's 2001 poetry book, Lunch Poems."  (The book was actually published in 1964, not 2001, but who's counting?).
Here's the picture that was snapped, presumably, by some annoying paparazzi:
Is it just me or does the book Lawrence is holding look much thicker than the usual copies of Lunch Poems — a slender volume which is, after all, part of City Lights's famous "Pocket Poets Series"?  Strange… * (see below for an important update).
In any event, it's great, though not surprising, to learn that Lawrence has such good taste in literature.
Also, I can only imagine how happy it would make Frank O'Hara — the ardent lover of the movies, the author of poems that pay tribute to Mae West, Marilyn Monroe, Elizabeth Taylor, and James Dean — to learn that one of the biggest movie stars of our age was spotted on the street carrying a book of his own poems.
It's not to hard to imagine J. Law fitting right in with these lines from O'Hara's "Steps":
where's Lana Turner
she's out eating
and Garbo's backstage at the Met
everyone's taking their coat off
so they can show a rib-cage to the rib-watchers
*UPDATE: After I posted this piece, and wondered on Twitter why the book looked so much thicker, Carl Robert Anderson informed me that it is probably not a book at all, but rather a $1500 Olympia Le-Tan "Lunch Poems" purse or clutch (sold through Marc Jacobs), which you can find out more about, or purchase (?), here.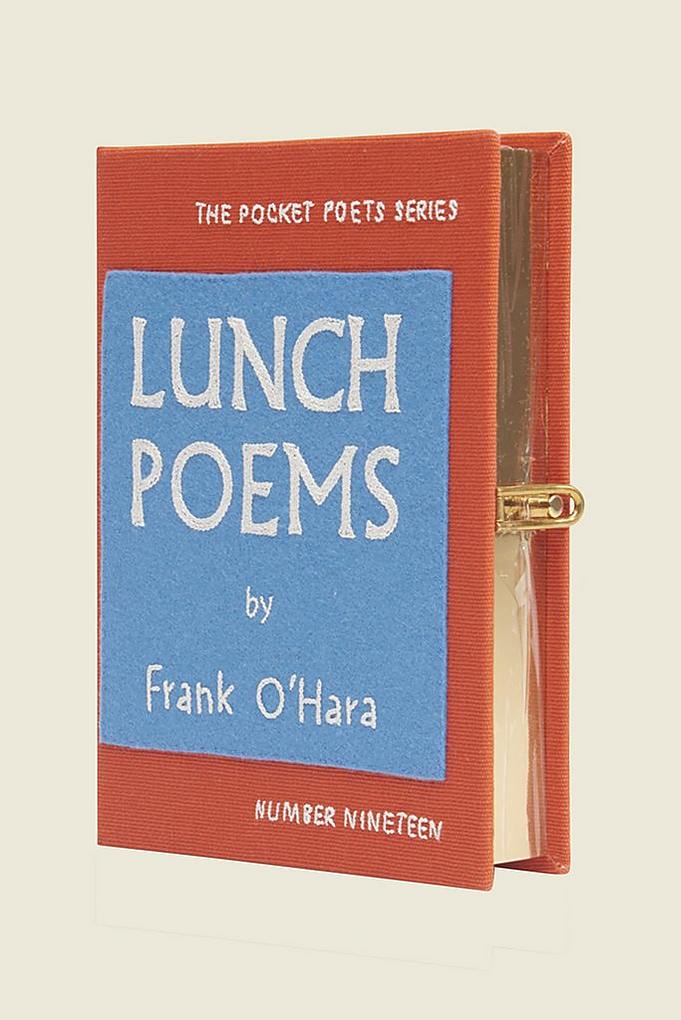 Oh well … but somehow I imagine O'Hara would love this nonetheless…